Price stability in the real estate market
Demand even greater than before the Corona pandemic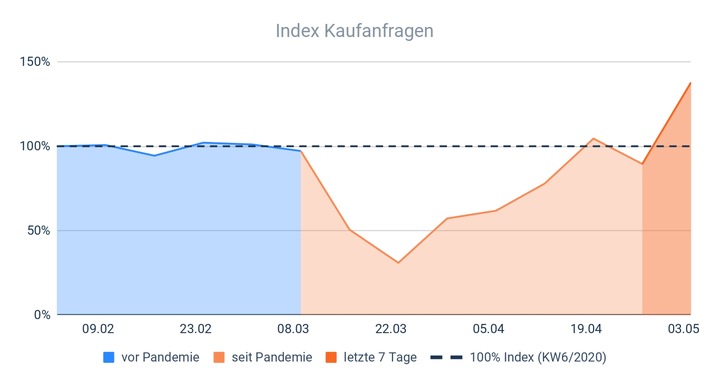 obs/Homeday GmbH
All real estate experts agree that the housing market in Germany hasn't lost its stability in recent years. Therefore, many people are still looking for property in these volatile times in order to create their own asset for themselves and their families.
The customer demand clearly shows that Corona pandemic only had a slightly impact on the German real estate market for a short period of time. "For around three weeks until now, we have been seeing that buying interest has fully returned and the demand for residential real estate is now even greater than it was before the crisis," explained Homeday Managing Director Steffen Wicker. The analysis of the first half of the year shows that purchase prices for both used apartments and houses have risen almost as sharply as in the previous year. The average increase was between 4 and 9 percent.
In principle, the situation has not changed: there is a lack of housing in Germany and there is no change in sight. Additionally, a member of the board of the Engel & Völkers AG Kai Endersstated, The Corona pandemic leads at short notice to shifts of purchase conclusions, on a long-term basis it will, however not reduce the housing demand. For many years, the demand for living space has exceeded the scarce supply of real estate in many cities and regions. This fundamental trend will not change significantly even in the current situation, as the reasons for the excess demand will continue to exist".
Coronavirus Can't Stop Chinese Investors' Enthusiasm for German Real Estate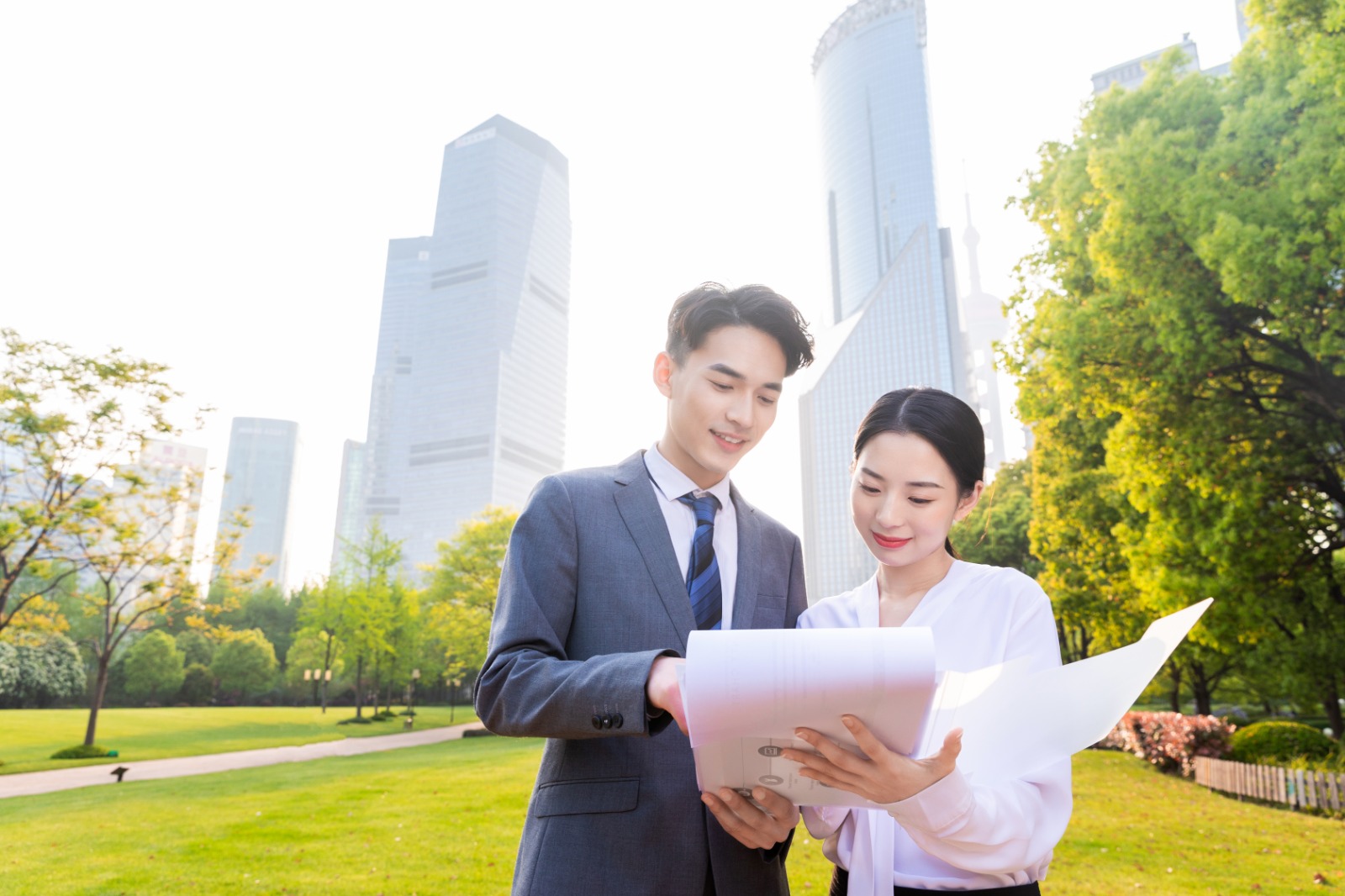 Although the coronavirus pandemic is slowing down the real estate sector across the world in general, Chinese investors continue to search for good deals especially in Germany during the first quarter of 2020. Based on the investment volume of Chinese investors, Germany was ranked as top five outbound investment destination during the first quarter. Unsurprisingly, Germany was always the popular destination for Chinese investors from 2007 to 2019, according to relative outbound investment data.
Why are Chinese investors still looking for real estate property in Germany during the coronavirus pandemic? This country has highlighted its appeals during corona crisis in a several different perspectives. Compared with other countries in Europe, Germany coped with the coronavirus pandemic much better in foreigners' eyes. The pandemic was under control rapidly after the first death caused by coronavirus in Germany. The accessible healthcare system as well as effective political leadership result in a stable society in Germany. Moreover, the low unemployment rate also shows a great economic environment in this country. As a result, Chinese investors have looked beyond the pandemic.
Along with Chinese strong culture of buying and investing abroad, the traditional decisive priorities are countries, cities, and education facilities. Therefore, the big environment of Germany becomes Chinese buyers' top choice. On the other hand, real estate offers relatively better risk-adjusted returns, which attracts investors to diversify their investment portfolios. The trend of rising capital allocations to real estate leads to the great advantages for housing industry. Over the years, real estate has remained an attractive asset for Chinese investors.
Leaving the Urban Area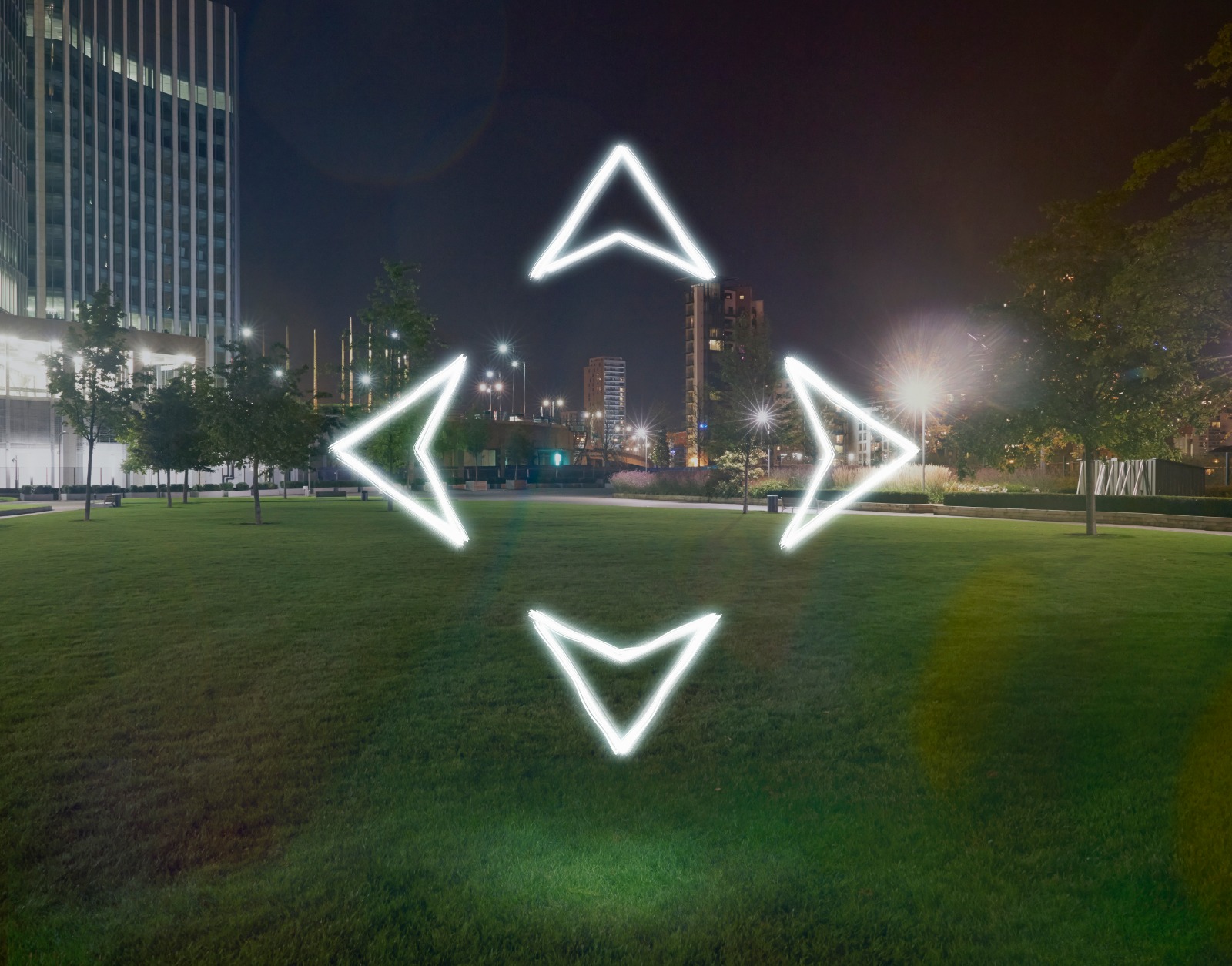 It is not yet possible to estimate how the Corona Pandemic will affect the housing market in those more rural regions. However, the current Sparda study "Living in Germany 2020 - Differences between urban and rural areas" provides initial indications of this. The study which was prepared in cooperation with the Institute of the German Economy (IW) and its consulting subsidiary (IW Consult) focuses on migration movements in Germany and the effects of the Corona Pandemic on the housing market.
One important finding: In addition to price, availability and infrastructure, the living space in real estate plays a decisive role especially for young families. When they are looking for a single-family house, rural/suburban areas provide significantly more opportunities than urban areas. Prof. Dr. Michael Voigtländer, Head of the Financial Markets and Real Estate Markets competence field at the IW Cologne, explains: "If you are looking for more living space for your family, get out of the urban areas to the surrounding regions. The highly densely populated rural areas close to conurbations are particularly attractive. In this area, 42% of the advertised properties offer more than 120 m² of living space.
In contrast, there is only 11% of single-family homes being advertised in urban regions. Those looking for a 1-2-room houses are more likely to find their ideal home in here: this accounts for almost one third of the advertised owned properties there. On the other hand, it is very likely that "home office" which has become popular caused by the Corona crisis will further strengthen this trend. If the distance to the workplace is now not an important consideration, other things such as more spaces for a lower price will become priority. This will attract more people to the suburban areas significantly, which will absolutely further increase property prices in these regions.
https://sparda-verband.de/pressemeldungen/sparda-wohnstudie-2020/
Housing-demand continues to rise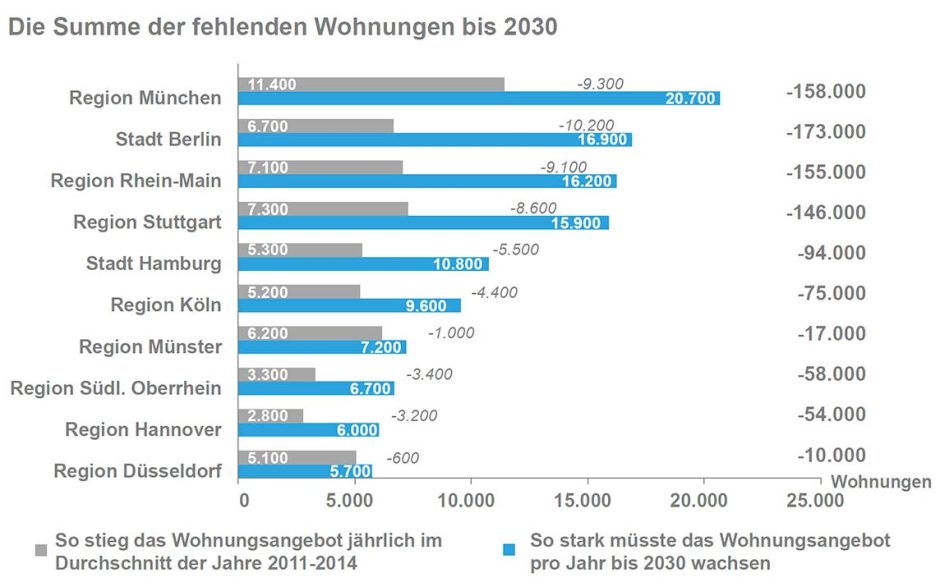 https://www.baulinks.de/webplugin/2016/0330
A justified question with the common sense: Why isn't there a drop in real estate prices during the Corona crisis? Nevertheless, it would be obvious that the uncertainty around a safe job leads to the restraint with a real estate investment. The buyer does not know whether he/she is able to pay credit tomorrow, the salesman expects possibly dropping prices.
None of all this has happened so far. On the contrary, despite the Corona crisis, houses and apartments owners are generally happy about the increasing value. On a national average, the price for a single-family home equipped rather in the middle range is now well over 400,000 euros. Of course, the differences are enormous because there is only a few marketable offers in the big cities. This is no difference in the extremely expensive Munich, Stuttgart or Frankfurt. In these big cities, there is a tendency to buy smaller condominiums, because a square meter price of up to 12,000 euros for a new apartment forces efficiency in living.
Why is the demand for housing still increasing in Germany when the population is rather declining? A study (2019) of the University of Freiburg by Prof. Bernd Raffelhüschen and Roman Witkowski commissioned by the Schwäbisch Hall Foundation shows that the number of both education and pensioner households is increasing. After leaving school, young people leave their parents' homes for study or training and often move to a so-called " Schwarmstadt " with at least one university. Starting a career also usually leads to the establishment of a small household of their own. Additionally, more and more people live alone at their retirement age for longer than before - and this trend is continuing. Therefore, both population groups are contributing to the fact that households are becoming smaller but larger at the same time.
Conclusion: This stability in times of crisis has of course not stopped the Chinese real estate investors. The above-mentioned points continue to speak for thoroughly worthwhile investments in German housing. Germany is and remains one of the most attractive markets in the real estate sector, especially for non-EU citizens. In China, possessing your own real estate is considered a very low-risk investment method for the future. Therefore, it has an enormously high value in society. And what supports this idea of security more than a stable price development despite the Corona crisis?