A real estate sale can take a lot of time and work. The lack of experience also carries the risk of unexpected mistakes. Since the sale of a property is also a big financial project, mistakes in this area can cause serious results.
During the entire sales process, the seller must pay close attention to many different aspects in order to prevent mistakes. In the following, the typical mistakes of each phase are listed and described. You will also learn how to avoid these mistakes if possible.
1) Typical mistakes in the preparation phase
The selling price of a property is estimated too high
Many owners estimate the value of their property to be higher than its market price really is. A wrong valuation can delay the later sales process significantly. The sale of real estate can even fail completely if an inaccurate assessment of the market value is given. Whoever believes in unrealistic price value, they are taking the higher risks. Since you as a private person do not have access to professional data, you can instead research on the Internet or, if necessary, in trade journals to find out what selling prices are offered for comparable real estate in the region. With this method, you may be able to find at least an approximate market-oriented calculation for your property. However, the accurate valuation of your property is an extremely extensive procedure. The stated sales price forms the basis of the entire process, influences all further measures and is ultimately decisive for the successful sale of your property. If you do not have the necessary experience in the real estate market or if you do not have an overview of the current market situation, it is strongly recommended to contact an expert at least for the valuation. You can easily get professional advice from an estate agent in your region without handing over the entire sales process to him/her. This way you avoid a wrong assessment and prevent many other problems. An experienced real estate agent is definitely in a position to give your property the best possible valuation and support you with some helpful tips for the further sales process.
The selling time of a property is underestimated
The sale of a property is definitely not a venture that can be dealt with within two days. There are many details to be clarified to move the process forward step by step. Therefore, not only a realistic estimation of the selling price is crucial for a quick property sale, but other factors also play an important role. Before you start the sales process, you should first be able to answer a few questions for yourself: Are all necessary documents already available? Should renovation work be carried out before the sale? Is special marketing for your property necessary or beneficial? Are you familiar with the current situation of the real estate market in your region? Of course, we have only listed a few essential things here. Individually, each seller should be aware of which aspects are important for him/her in relation to his/her property and should have provided all the necessary information.
According to the analysis of Statista GmbH, a property sale in Germany takes two to four months until the entry in the land register. Houses and apartments in large cities have a shorter sales period than those in rural areas. Mistakes or the avoidance of them have a significant impact on the selling time. Thus, do not think that your property must be sold within one week at the beginning. If you prefer to invest more time in the right approach at the beginning, you will avoid hasty mistakes and will be more successful at the end. In order to speed up the sales process, you should of course have sufficient knowledge of the real estate industry.
Exclude a real estate agent from the outset and miss the golden sales period
The broker's commission is often the main reason why many owners want to do without an estate agent. Flexibility and self-determination are certainly two major advantages of private sales, but they are not the two decisive factors for a successful property sale. In order to achieve the optimal selling price for a property and to keep the selling period as short as possible, well-founded specialized knowledge as well as industry experience play a major role. If one brings along appropriate knowledge in this industry and has fun to deal intensively with all relevant details, the private sale is of course an option. A combination of personal initiative and support from an expert is also a conceivable option. However, the broker's commission should not be the main reason for a decision for or against a broker. A real estate agent not only saves you the extreme expenditure of time, but also brings along all necessary industry knowledge and already has contacts and a corresponding customer base. These factors have a significant impact on the selling price and the selling period. The broker's commission therefore is not money thrown out but refinances itself with a higher sales price and lower time expenditure.
As already explained, an overestimated sales price can drag out the entire sales process. In addition, the longer an object is offered on the market, the more difficult to generate a successful sale. This is because most prospective buyers get skeptical if an object is on the market for a long time. Thus, if you miss the golden sales period, you are facing a possible losing value of your property. A real estate agent can of course offer remedy, but this also makes his/her work more difficult.
Selling a property often involves a lot of formalities, time, and responsibility. Starting with extensive preparation, followed by the preparation of documents, the presentation and marketing of your property, until the execution of the sales contract and finally the handover, the seller needs comprehensive support. Therefore, if you decide to hire an estate agent, it is also crucial to choose the right one. You can compare the real estate agents in your region and take your time for your decision. The real estate agent will then accompany you during the entire sales process and you can of course expect professional support. He/she is responsible to save you time and trouble and should be able to minimize all possible risks.
Your property is not sold at the right time
Before you sell your house or apartment, the question of the appropriate time of sale arises. First, this decision depends on your individual situation, of course. If you are looking for selling your property as soon as possible, you naturally do not have time to wait for possible future scenarios. However, if you have been thinking about selling your property for the first time and the exact time of sale does not really matter, there are some aspects that may be relevant for the later sales value. If you sell a property at the wrong time, you may not be able to achieve the maximum possible selling price. For you, in order to sell your property the best way possible, there are several influencing factors to consider (e.g. the right season, the economic situation, and the tax deadlines).
The right season
Basically, the season has no significant influence on the sale of a house/apartment. However, selling a property in winter, especially during the Christmas season, is not an optimal time. During the Christmas season, people are concerned with social commitment and tend to go on vacation or spend time at home. They are usually unwilling to start big projects such as buying a property during this time. In addition, comparing to spring and summer, the object is greatly supported by green and sunlight, the mood is rather grey and gloomy in winter. Therefore, potential buyers tend to show less interest in the darker seasons.
The economic situation
A good economic situation and low interest rates are important prerequisites for a flourishing real estate market. In times of good economic situation, demand is greater and potential buyers are more willing to invest in real estate due to lower interest rates. Of course, it is not possible to accurately predict economic developments. In addition, a planned reinvestment could also be a reason to take a closer look at the economic situation. If the seller wants or needs to become a buyer after a successful sale, suddenly credit and interest rates play a major role for him/her.
Tax periods
Two aspects in particular must be taken into account here that can directly influence the time of sale, the early repayment fee and the speculation tax. Not every real estate seller will be confronted with these two points, since a longer time horizon has to be considered. Of course, the time span in which a seller must have sold his property is also decisive here. However, if you own your property for less than ten years or have a credit agreement for the property in place, it is highly recommended to take a closer look at the above mentioned aspects. Here you can save money.
2) Typical mistakes during the viewing phase
No preparation for the inspection appointment
Owners are often of the key factor that the house/apartment inspection will be successful. Of course, some people like the self-chosen furnishing. It is often difficult to keep an objective view. However, the potential buyers often have different perspectives and ideas. They have no connection to your object. Your goal is to take a close look at everything during an inspection. You gain your own first impression which is difficult to influence afterwards. That is why owners underestimate the effort that the right preparation of their property can take. Potential buyers want to find out all the features of a property during the house/apartment inspection. They expect complete information, which should also create a certain feeling of security to apply for a serious object. Therefore, the correct preparation of the interior and exterior of the property is very important. A beautifully decorated object increases the interest of potential buyers and can therefore speed up the sales process enormously. On the contrary, unclean and untidy conditions make prospective buyers lose interest in an investment immediately. Therefore, it is very important to be able to give a good impression. Furthermore, it is essential for the seller to be able to answer all questions of a potential buyer. It helps to change position to imagine which details will be important for a buyer. A different perspective can be a great value in this case to make the offer more appealing.
During a viewing, the owner is also often expected to provide all necessary information about the property in paper form, the preparation of all necessary documents is therefore also considered an important point of preparation for the visit.
No pre-selection of prospective buyers leads to sightseeing tourism
When selling a house/apartment, you will probably receive many inquiries after you have placed an ad on the Internet. However, the wide reach of the Internet also allows many people to access your offer. You must be aware that by far not all people who will respond to your offer of viewing your property are seriously interested in buying it. Therefore, it is extremely important to make the right pre-selection when demand is high. In order to avoid sightseeing tourism, you should only invite people to your home who are seriously considering buying a property. Make sure to select as many as possible real prospective buyers from onlookers and scammers. You should ask for extensive information and contact details of the potential buyers before viewing the property. Buyers who are seriously interested in your property will not refuse this request. Those who do not respond, only provide vague information about themselves or even want to remain anonymous are most likely not a real prospective buyer.
Going to a home viewing appointment without a negotiation strategy
Good communication skills as well as negotiating skills form the basis for a successful sales talk. Of course, the owner should also prepare himself/herself accordingly for an inspection in order to be able to give adequate answers to the questions of potential buyers. A good negotiation strategy is also based on a fair valuation and an objective assessment of the condition of the property. Negotiations can only take place on a realistic basis in this way.
In addition, you should recognize the purchase motivation of the respective potential buyer as early as possible in order to have the right arguments (location, special features, infrastructure, etc.) available for each individual. Therefore, please consider the following questions before the home viewing appointment:
Does the buyer want to use my real estate as a capital investment for himself/herself? (E.g. for retirement provision)
What is the exact purpose of buying my property? (E.g. Family, professional or educational reasons)
If you have a good valuation for your property, stick to your price and do not give hasty discounts. Rather, concentrate on presenting your house/apartment to the buyers in an appropriate manner. During the home viewing, focus on the merits of your property and always keep in mind the main motivation of the respective buyer.
Unnecessary information during the home viewing appointment that negatively affects potential buyers
During a home viewing, communication between the potential buyer and the real estate seller plays an important role. A detailed presentation of your property serves to fully inform the potential buyer about all the characteristics of the property. You can also show that you care about your property. No prospective buyer will be thrilled by a home viewing where a seller has no desire to present the property and shows a listless manner. However, it is also important to find the right balance here. You should definitely avoid holding an uninterrupted monologue and not give the buyer absolutely unnecessary information. If you tell prospective buyers during a house/apartment inspection that your neighbor's dog cannot stop barking or that he/she plays the guitar until late at night, this has nothing to do with your property and certainly does not have a positive effect on the sales communication. During a home viewing, focus on the advantages of the property for sale and bring them to the fore. The conversation must not be led to the wrong direction by unnecessary topics. Always keep control and never try to lose the thread completely. Remember to show the prospective buyer all the highlights of your property, not leaving anything out. Smaller details such as a beautiful balcony with long hours of sunshine or a larger bathroom can be the deciding factor in the end.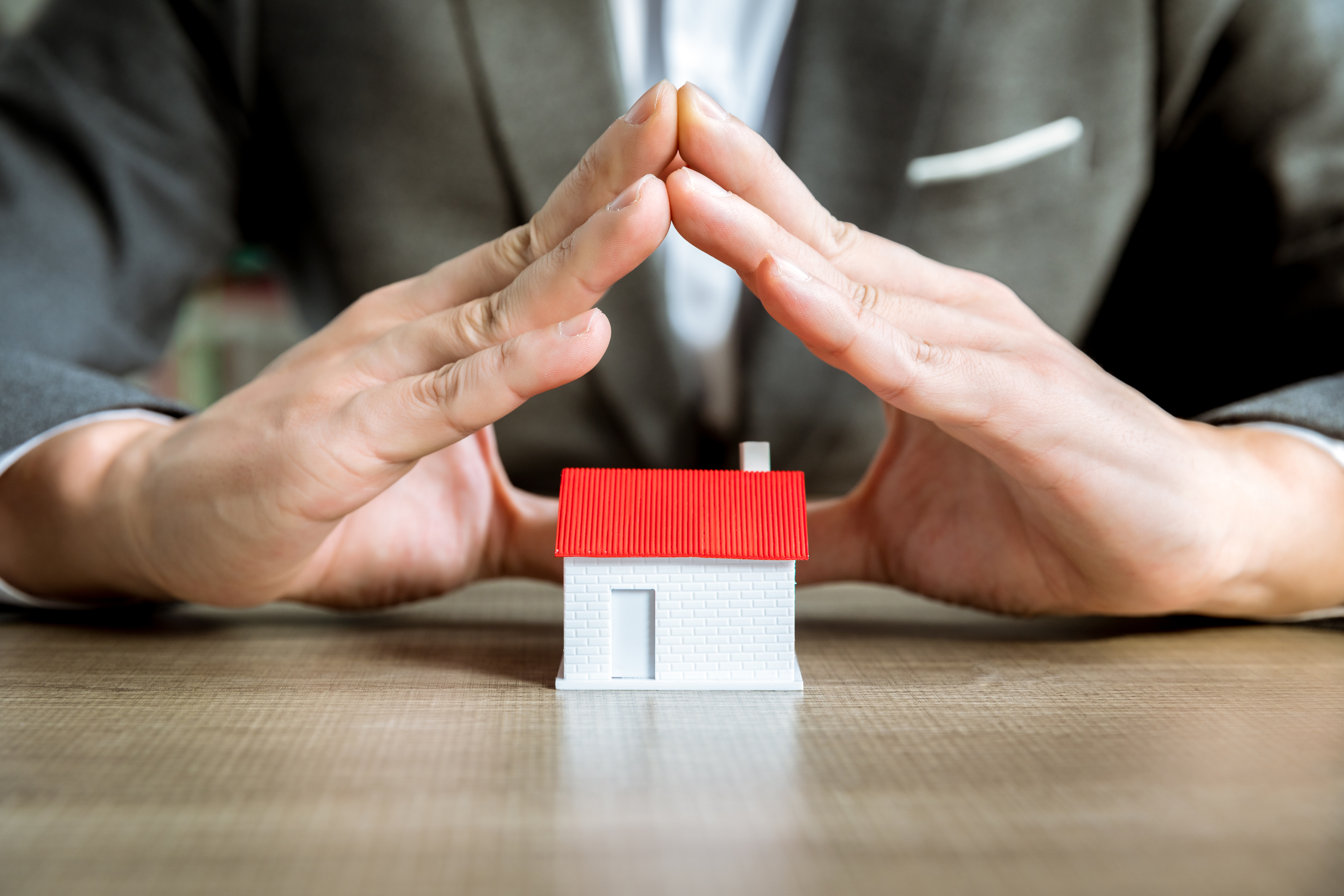 3) Typical mistakes in the contract phase
The solvency of the potential buyer is not checked before the contract is signed
The credit assessment of the potential buyer is a very important factor before signing the contract. The solvency can be confirmed by a bank promise or by a bank statement/slip for the necessary equity capital. The credit assessment by the bank is an exhausting process and can sometimes take several weeks. Therefore, if the seller is seriously interested in buying, the seller should advise the potential buyer to start this process as early as possible in order to have enough time for the credit check. This can mean avoiding unnecessary time expenditure for both parties, in case the potential buyer unexpectedly receives a refusal from the bank. If a prospective buyer is really willing to buy the property, the seller can also consider a preliminary contract with a notary public. A preliminary contract is an agreement between the real estate seller and the buyer that can be made before a final purchase contract is signed. There is no legal obligation to complete a preliminary contract when selling a house/apartment, but there are some advantages for the seller in this respect. Although the certain buyer is not yet financed, the seller could receive at least a certain financing security.
Not carefully checking the sales contract before signing it
In Germany, the notarization of a sales contract is legally binding in the case of real estate sales. A sales contract should contain the exact personal data of both parties, the object of purchase, the description of the transaction, the purchase price, the payment as well as the concrete condition of the property etc. in detail. As the seller, it is also important to check all relevant points, especially with regard to the description of known defects, the takeover of inventory and equipment, and the handover date when the contract is drawn up. Before the final signature is made, you should carefully check all details again. If necessary, it is of course also possible to get advice from an experienced real estate agent. He/she has already seen many purchase contracts of this kind and may pay attention to certain small details that do not seem relevant for you at first glance.
For you as a real estate seller, it is enormously important to invest enough time in the sales contract. You should ask and carefully check context, and it is better to be too much context than insufficient context. A hasty signature can lead to some problems for you afterwards and can also cause financial damage. Especially with regard to liability and warranty claims, you should have understood exactly what the purchase contract stipulates.
For example, a typical mistake is that the real estate seller assumes liability for material defects of all kinds. As a seller, you should make sure that liability for material defects is excluded in the real estate purchase agreement so that you do not have to take responsibility as the principal debtor for defects that occur later. The known defects that were mentioned during the inspection must be listed in the contract. This prevents later discussions and ambiguities.
Deliberately concealing minor defects
As a seller, don't start thinking about how you can best conceal minor defects. Just because a buyer may overlook something in the first step, which does not mean that he/she will not take a close look at the object. Negative surprises will always come back to you in the end. That's why you should show absolute transparency. So make sure that you have pointed out all material defects to the potential buyer during the apartment/house inspection. Do not hide any defects of your property, no matter how small. The real estate seller is obliged to sell the house or apartment to the buyer free of material defects. He/she is also liable for minor defects that the seller has maliciously concealed. In this case the buyer can sue for damages. The real estate seller has to eliminate the lack then at own expense. Furthermore, he is also liable for damages caused by non-communicated defects. Under special circumstances, the buyer even has the right to request the cancellation of the purchase contract or a reduction of the purchase price.
4) Typical mistakes in the handover phase
An incomplete handover protocol can lead to disputes
When a house/apartment is handed over, all details of the object of purchase are thoroughly checked and documented with regard to its condition. Therefore, the preparation of a handover protocol is absolutely recommended and necessary to avoid disputes in the future. A protocol creates both clarity and good overview for both parties. Experts recommend taking additional photos of defects to document the possible damage. A properly completed handover protocol prevents later ambiguities and unnecessary disputes. As the seller, you should have the buyer confirmed in writing in the handover protocol that he/she knows the purchased object in detail and was aware of its condition at the time of sale.
The handover of the keys takes place before money transfer
You have had a very pleasant sales conversation with the buyer, he/she assures you that he/she is solvent and gives you a verbal promise to buy your house/apartment. During the home viewing appointment he/she behaved professionally and appeared quite nicely to you. With a high motivation to buy, he/she would like to conclude a contract of sale immediately in order to be able to move into the house/apartment as soon as possible. You have a very good feeling with this prospective buyer and do not want to lose him/she as a buyer under any circumstances. Under certain circumstances the potential buyer indicates that he/she will have to move into his/her property by a certain date at the latest. So it can happen that you are faced with the following question: Should you hand over your key of the property without receiving any money?
The answer clearly is 'NO'. Never rely on a verbal promise. You should also not accept an ultimatum for the handing over of the key. If a buyer "has to" move into your property before money is received, he/she is not the appropriate buyer. It can always happen that the buyer cannot meet his/her payment obligation for some reason or other. In addition, it could also be the case that after moving in, the buyer specifically looks for defects in order to be able to withdraw from the sales contract. We could list other scenarios, which all come to the same conclusion in the end: There are no circumstances that the keys should be handed over before the money is received.
Nor should you agree to a premature renovation under any circumstances, even if the potential buyer has already proven his/her solvency to you. When selling a property, the payment procedure is always contractually agreed upon. The handover then takes place either after payment of the complete purchase price or after partial payments based on a purchase price due date calculation issued by a notary. According to this, the buyer may only renovate the property after the seller has received money. Do not make any exceptions since a mistake of this kind could cost you dearly in the aftermath.
Whenever you hand out your key, you will lose control over your property. The buyer could immediately make changes to your property or even damage it in the worst case. Imagine that the buyer would now declare private insolvency and thus become insolvent. He/she could then neither pay the purchase price nor restore your property to its previous condition.